Velo Club Baracchi welcomes new members, whether they wish to compete in events of any kind or not!  There is no pressure to race.
Velo Club Baracchi was founded as a racing club in 1978 and is based in Lowestoft in North Suffolk.  Members compete across the Eastern Region and beyond in Time Trials and we promote open time trials of our own (though not presently club events).  Club members may ride in the club events organised by other clubs, as well as in open events if they enter for those in advance.  See the CTT website for details of the procedure.
A road racing team has been re-created, members are racing successfully and it is hoped that this will grow.  Our club has re-entered this area of the sport again in keeping with previous strong traditions of road racing.  Read our News and you will see these developments.
Velo Club Baracchi rejoined the Eastern Road Racing League in 2016 and has run two successful road races on a Ringsfield course that we devised.  On July 15 2018 our Regional B road race under BC Regulations (3rd and 4th cats) will be on the same course.  Membership of the ERRL gives our riders priority with other ERRL clubs over non-member applicants for places in road races in the region.
VCB is also affiliated to British Cycling (the governing body for all disciplines of the sport in Great Britain except most English time trials), Cycling Time Trials (who oversee time trialling in England) and Cycling UK (the leading campaign group for the cyclists' rights in the UK) . You can find out much more about each of these organisations by visiting their respective websites, links for which can be found on this site.
Members regularly take part in club runs on Sundays (8.30am from Cotmer Road roundabout, other events and weather permitting).
At present cyclo-cross and MTB racing is supported only now and again by a few but there is potential to develop in these areas. One of our members organises Audax events.  Members take part in these and in sportives.
Velo Club Baracchi took its name from the Trofeo Baracchi, which was a major Italian cycling race that ran for 50 years. It was created by Mino Baracchi in memory of his father Angelo who was a great cycle racing fan. Originally (from 1941) an amateur individual time trial, from 1944 it was open to professionals and became a major event on the European calendar. Initially it took place every two years but from 1949 it became an annual event and adopted the two person (i.e. two-up team) time trial format. It continued with this formula until 1990. The last running of the event in 1991 reverted to a solo time trial, also held as the Grand Prix des Nations.
Velo Club Baracchi continues these traditions by staging every year a two-up time trial for the club's own Baracchi Trophy awarded to members only, though others can ride, or by designating a time trial staged by another club as the trophy event.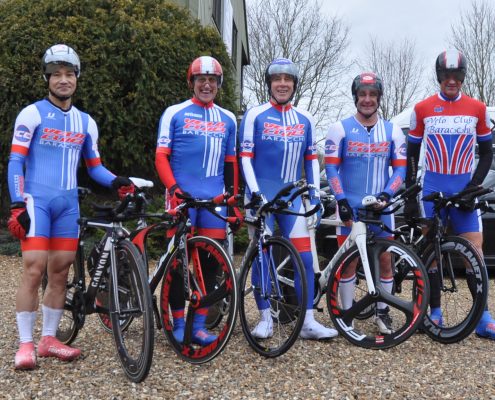 Velo Club Baracchi riders made a great start to the year on New…
https://www.vcbaracchi.co.uk/wp-content/uploads/DSC_1010.jpg
1246
1881
John
https://www.vcbaracchi.co.uk/wp-content/uploads/Logo1.jpg
John
2019-01-07 11:21:32
2019-01-07 11:21:32
A great start to the New Year in CC Breckland time trial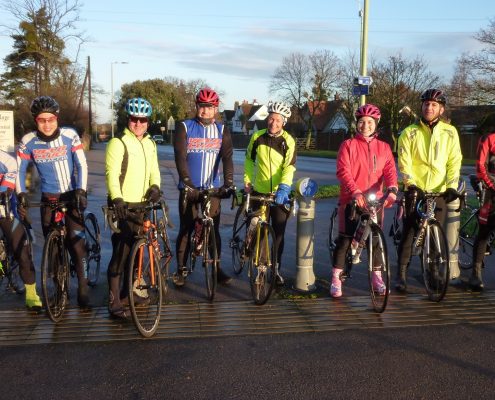 A number of new members are joining Velo Club Baracchi in time…
https://www.vcbaracchi.co.uk/wp-content/uploads/P1010464-Copy.jpg
1168
1870
John
https://www.vcbaracchi.co.uk/wp-content/uploads/Logo1.jpg
John
2018-12-23 01:27:33
2019-01-09 22:59:56
New members for VC Baracchi are welcome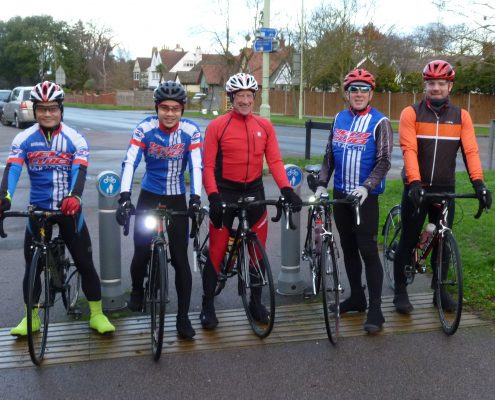 A dry day encouraged six riders to take part in Velo Club Baracchi's…
https://www.vcbaracchi.co.uk/wp-content/uploads/P1010382.jpg
1473
1962
John
https://www.vcbaracchi.co.uk/wp-content/uploads/Logo1.jpg
John
2018-12-15 01:25:10
2019-01-09 22:13:16
A dry day for the VC Baracchi club run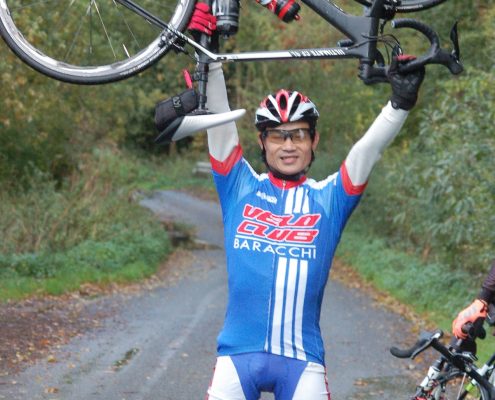 The only Velo Club Baracchi known to have ridden a formal event…
https://www.vcbaracchi.co.uk/wp-content/uploads/Logo1.jpg
0
0
John
https://www.vcbaracchi.co.uk/wp-content/uploads/Logo1.jpg
John
2018-12-09 01:22:33
2018-12-23 01:25:04
Thompson the audax enthusiast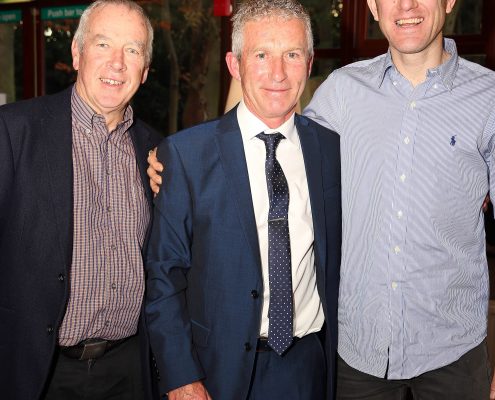 The Velo Club Baracchi 8.30am club run on Sunday from the Cotmer…
https://www.vcbaracchi.co.uk/wp-content/uploads/P4A3385.jpg
2953
2474
John
https://www.vcbaracchi.co.uk/wp-content/uploads/Logo1.jpg
John
2018-12-01 01:19:57
2019-01-09 22:16:19
VCB club run popular, while Banks and Swanbury attend VTTA EA lunch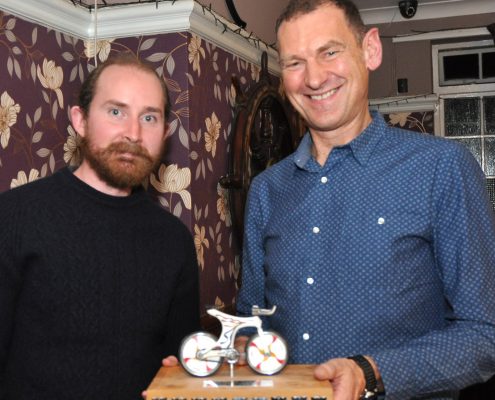 At Velo Club Baracchi's annual prizegiving Paul Dennington…
https://www.vcbaracchi.co.uk/wp-content/uploads/DSC_0248-Copy.jpg
1602
1603
John
https://www.vcbaracchi.co.uk/wp-content/uploads/Logo1.jpg
John
2018-11-23 01:18:29
2019-01-03 09:40:10
Paul Dennington voted as Rider of the Year at VCB prize evening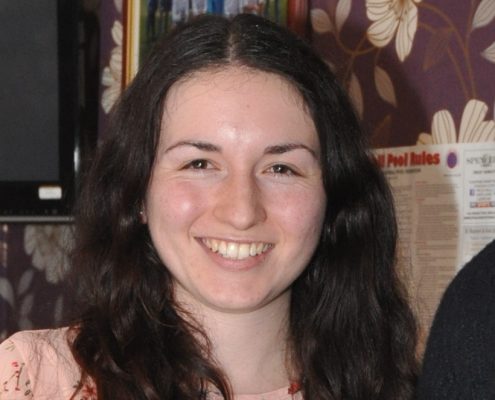 The cyclists of Velo Club Baracchi held their annual meeting…
https://www.vcbaracchi.co.uk/wp-content/uploads/DSC_0224-Copy.jpg
826
820
John
https://www.vcbaracchi.co.uk/wp-content/uploads/Logo1.jpg
John
2018-11-16 01:17:54
2019-01-09 22:46:19
A new club secretary for VCB at AGM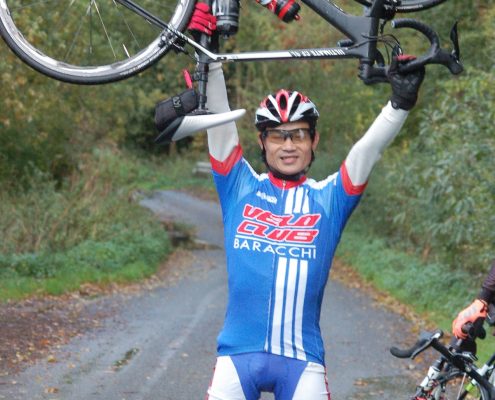 Velo Club Baracchi riders Paul Hayward and Paul Reed took part…
https://www.vcbaracchi.co.uk/wp-content/uploads/Logo1.jpg
0
0
John
https://www.vcbaracchi.co.uk/wp-content/uploads/Logo1.jpg
John
2018-11-10 01:15:10
2018-12-23 01:16:40
Hayward and Reed tackle the GYCC hill climb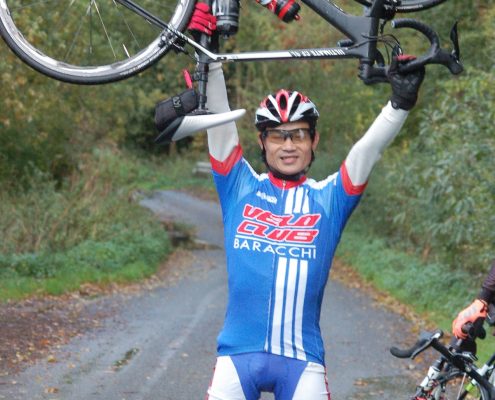 Alex He of Velo Club Baracchi was a deserving winner of Velo…
https://www.vcbaracchi.co.uk/wp-content/uploads/DSC_2327.1.jpg
1805
1200
John
https://www.vcbaracchi.co.uk/wp-content/uploads/Logo1.jpg
John
2018-11-05 01:13:53
2019-01-07 11:24:58
Alex He fastest uphill and down